CorrosionX Heavy Duty
Size
12 oz aerosol
1 gallon
5 gallon
30 gallon
55 gallon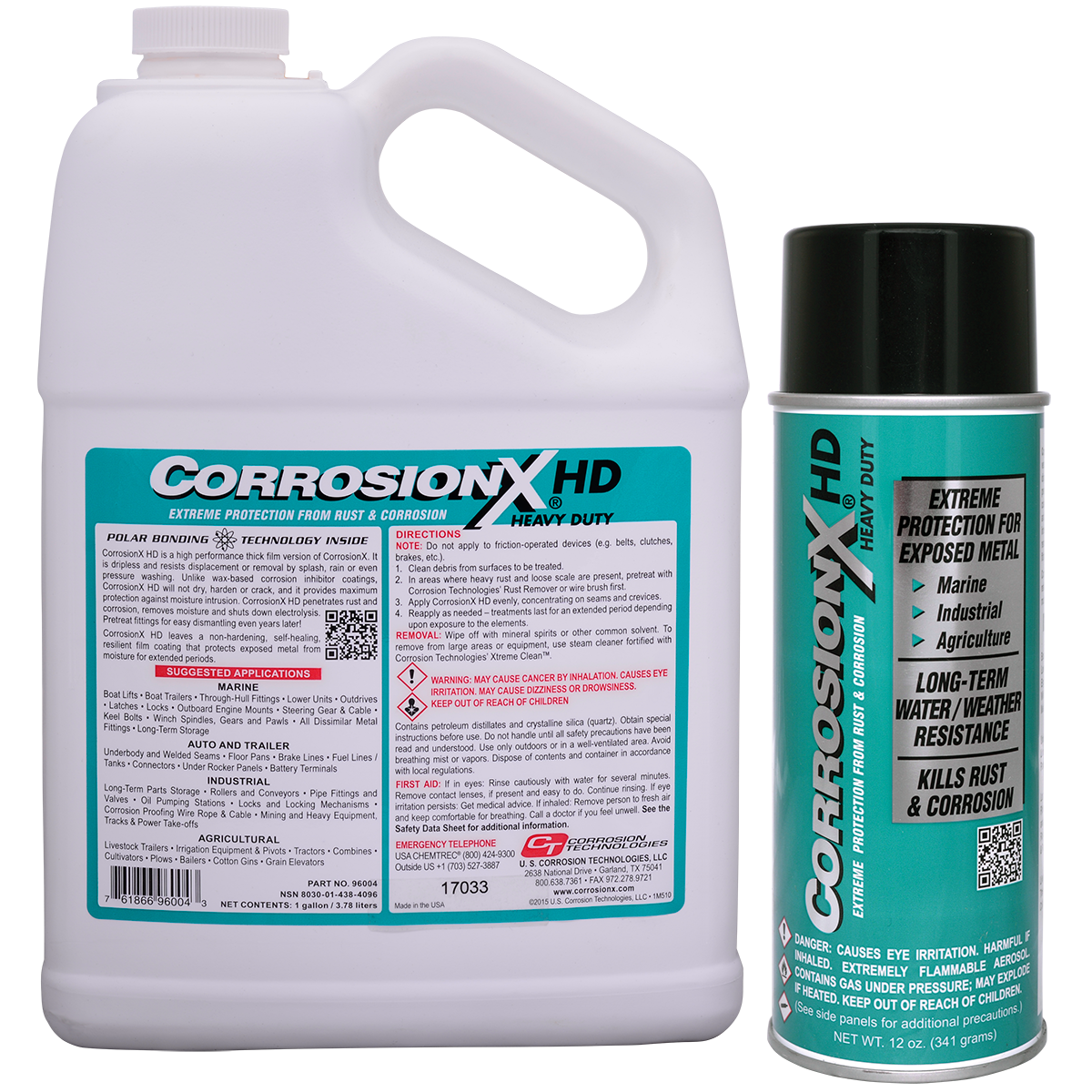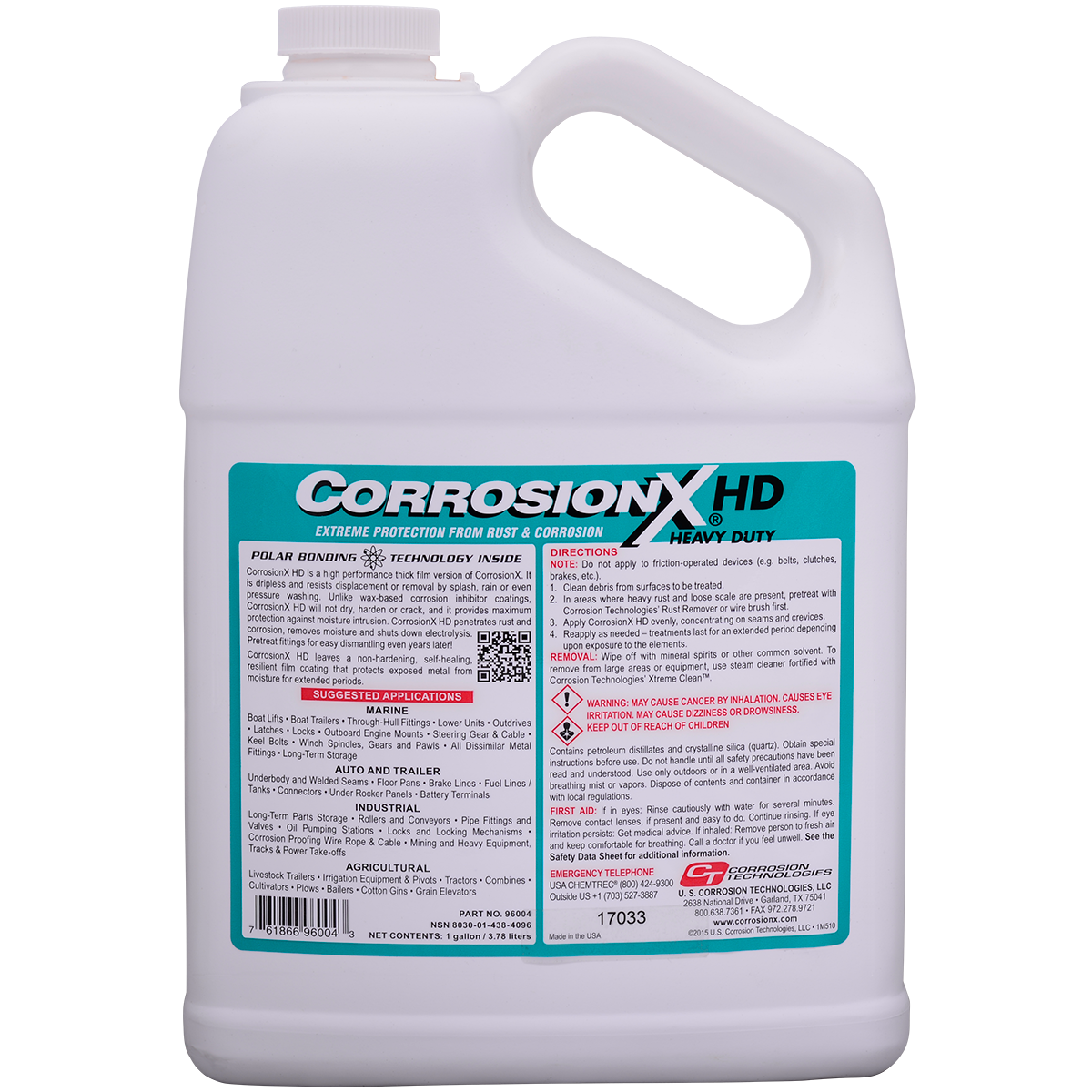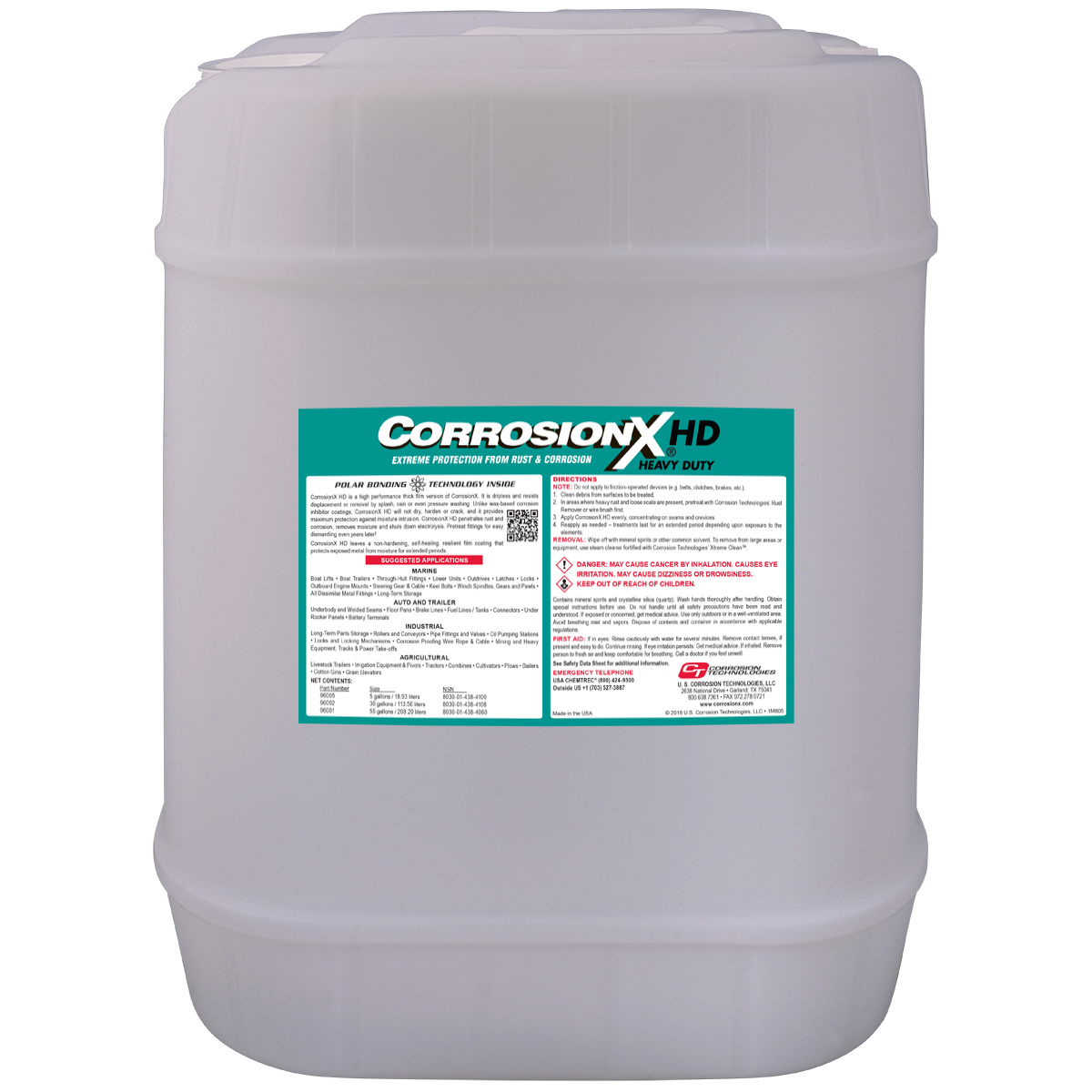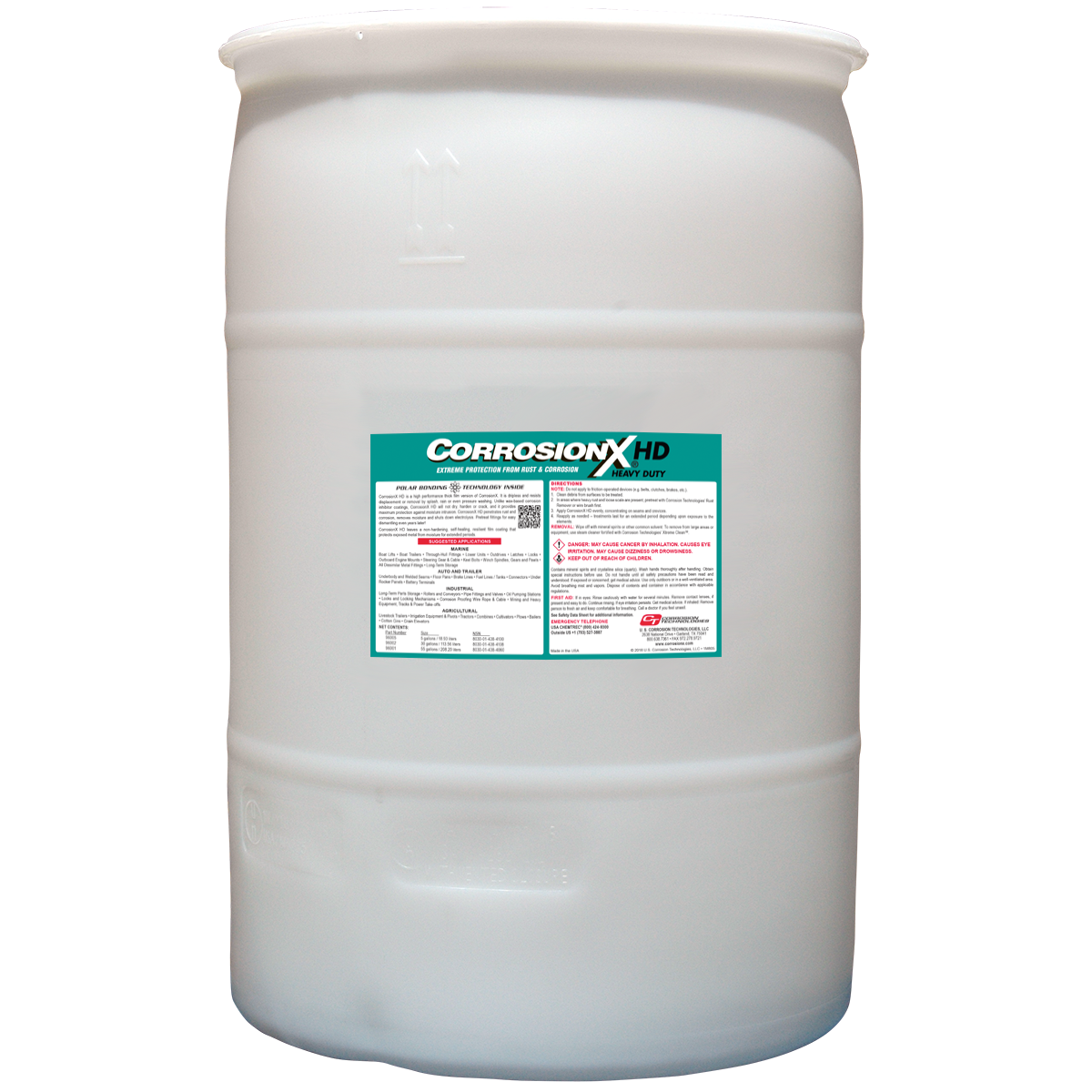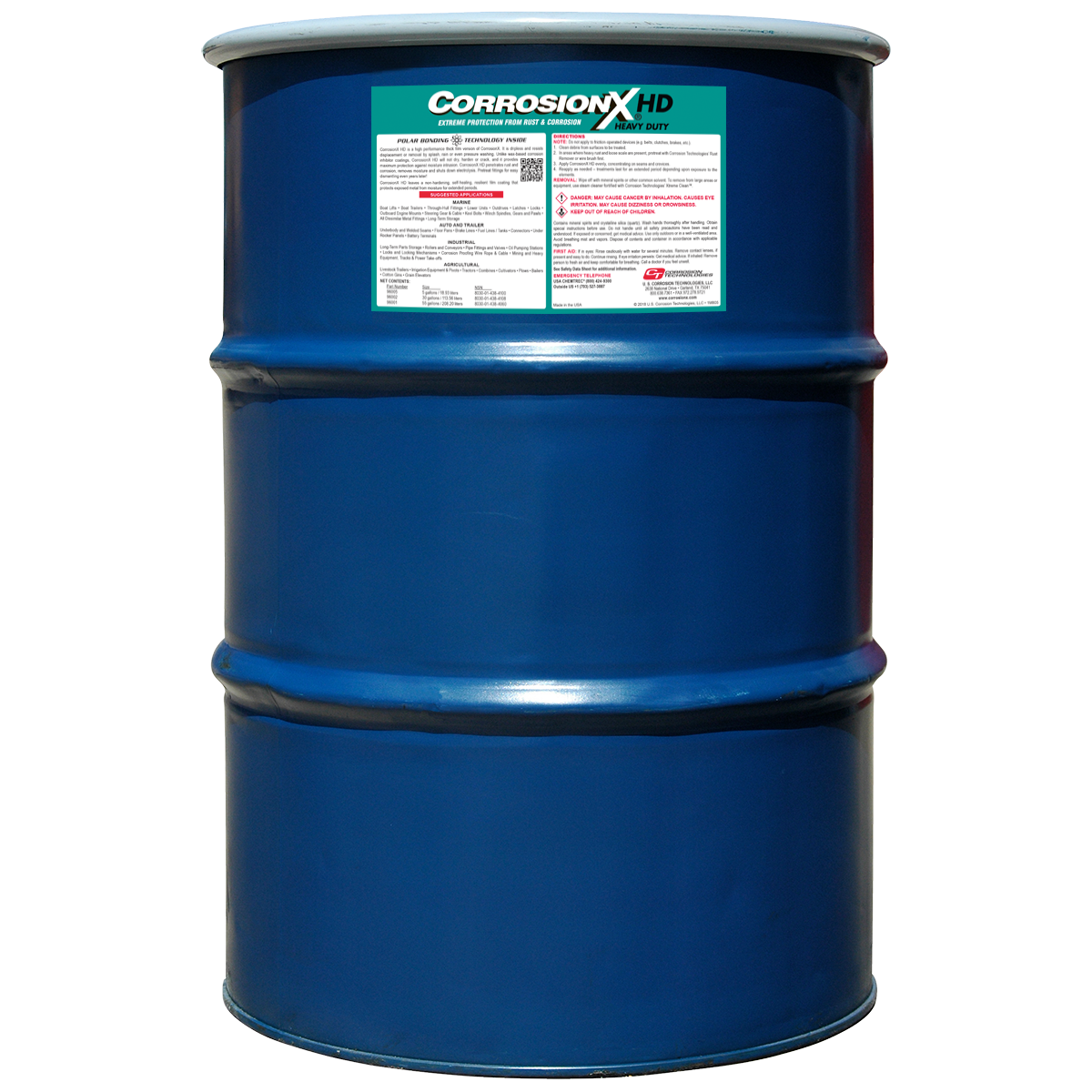 Good stuff
This is a good product. It stopped rust on a Chevrolet if that tells you anything.
Looks good
My friend a cheap skate... He gonna tell me to clear coat my rim to preserve the black paint to prevent corrosion... I show him this and said no problem... He said you have to... So i handed this over to him to read... Told him results in real life application...he read... Asked me how it look... I squirted a bit on a piece of paper... He ask me for tissue... I said for what??? He pull out his gun and started coating it🤣🤣🤣🤣 What a cheapo! I told him it cost 25 a bottle give or take a few.... I'm finna tell my other friend 1 do 1 can $200 under his truck🙃🤫🤗🥴🥴🥴
This stuff WORKS
Have motors and electrical equipment exposed to the elements? This is the stuff to use – allow to dry on – of wipe gently to leave a film on before re-assembly.
Just to be completely accurate for people who might read this review: CorrosionX Heavy Duty doesn't actually 'dry'. The aerosol version that you purchased will thicken up a little bit once the propellant fully bubbles out of the coating that you sprayed, but it never actually dries. That is one of the strengths of the CorrosionX products compared to dry films like corrosion preventive waxes, tar-based underbody coatings, paints, etc., is that CorrosionX is self-curing. So if it somehow removed (for example, if the coating is worn or scratched off), excess CorrosionX will be drawn to re-coat exposed metal. But to your point, if you're going to use this product on electronics, leave it on for a little while to allow the product to fully creep, crawl and bond. Gently wipe up the excess oil if there's a concern with heat dissipation. And then re-assemble. Glad to year you're having success protecting electronics in very challenging conditions. CorrosionX product (regular, Aviation, XD Extended Duty and HD Heavy Duty) are all fantastic for these sorts of applications.
A little dab will do you!
This stuff is great … used on latches on RV. Instant improvement!
Better safe than sorry
Using this on fpv components like flight controller and esc before and after a coat of conformal. = submarine