RejeX high gloss finish that protects
Size
12 fl oz
16 fl oz
17-piece detail kit
1 gallon
5 gallon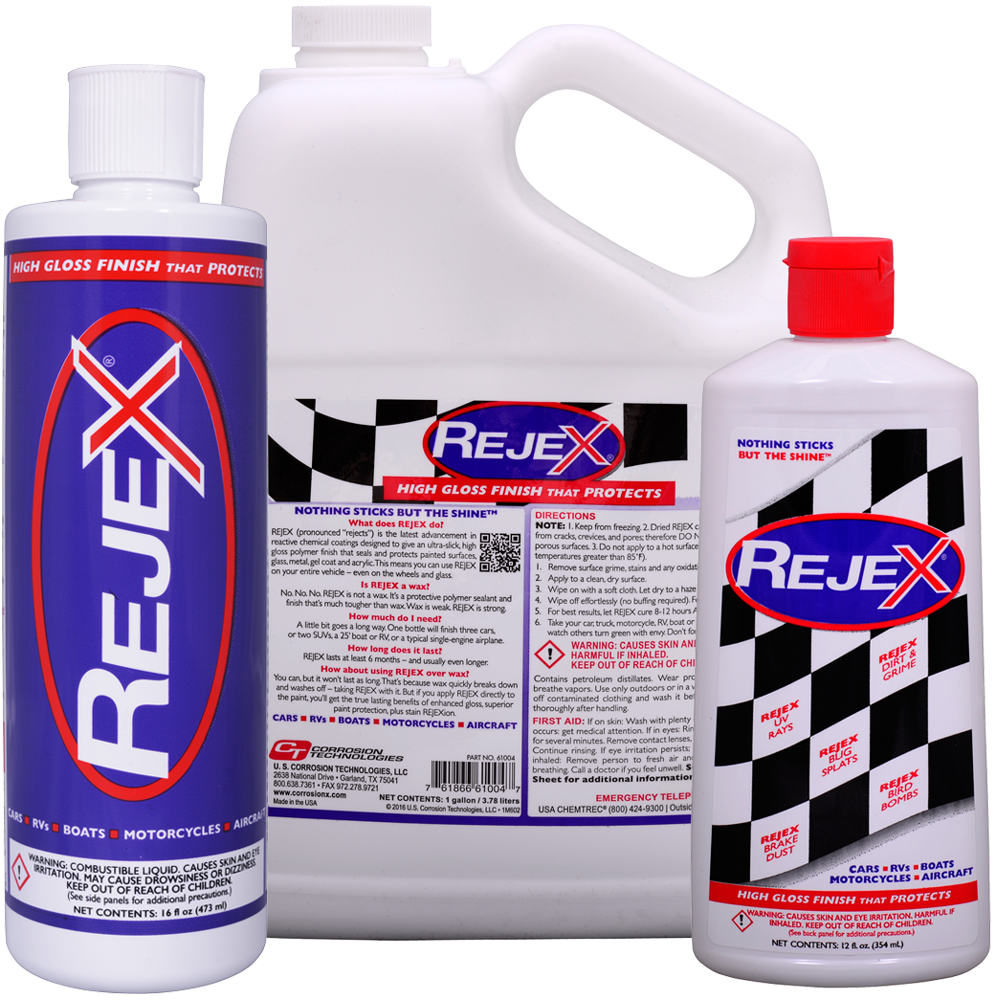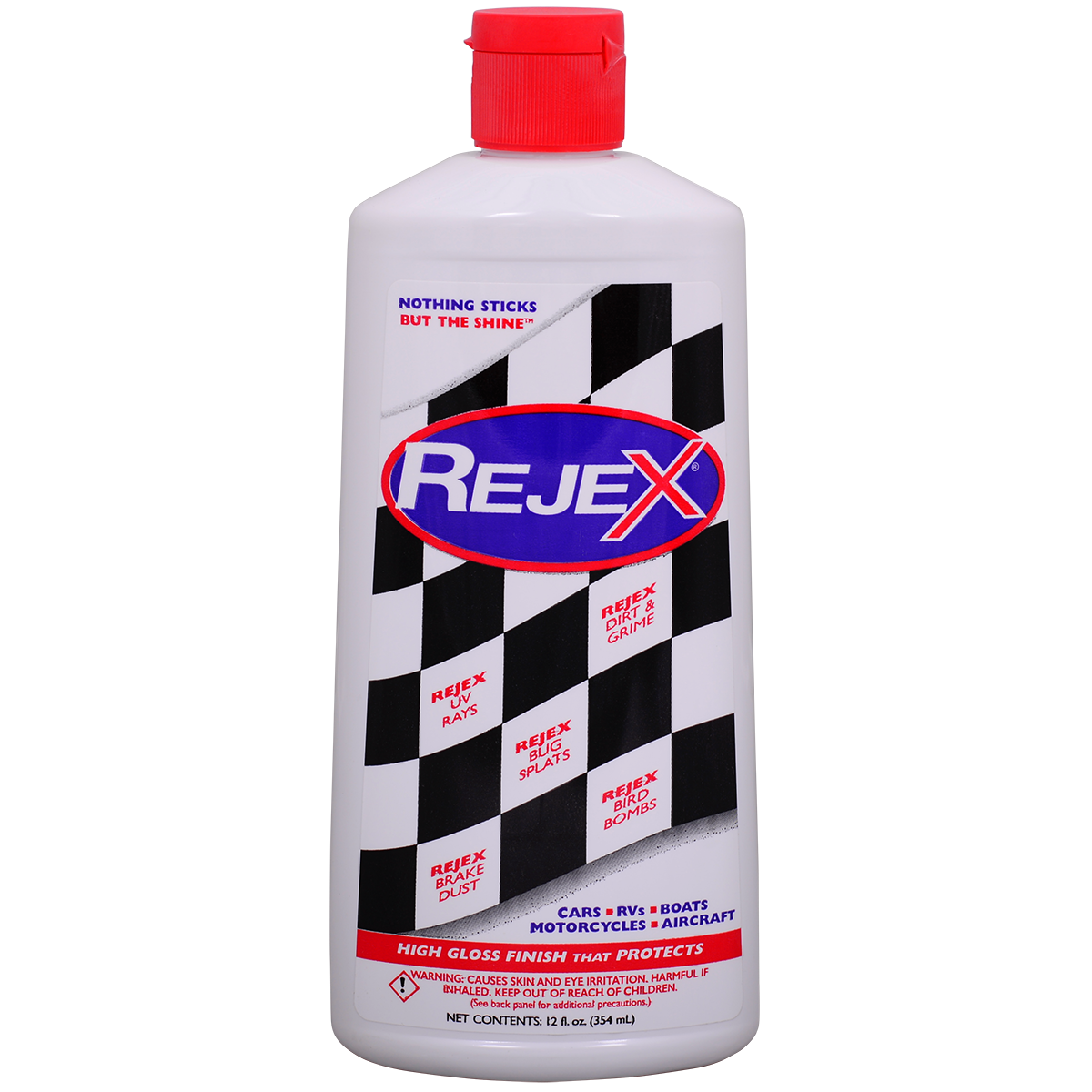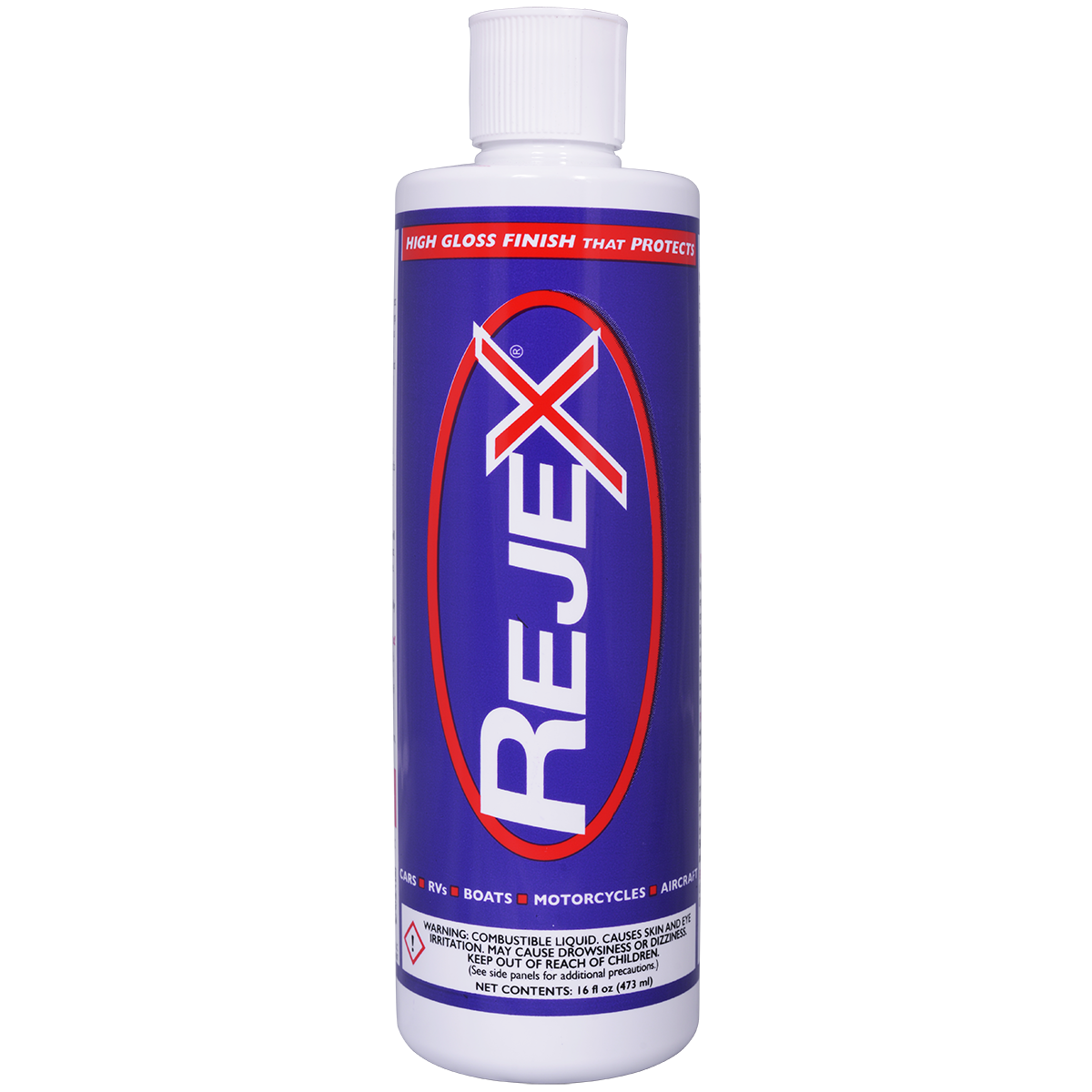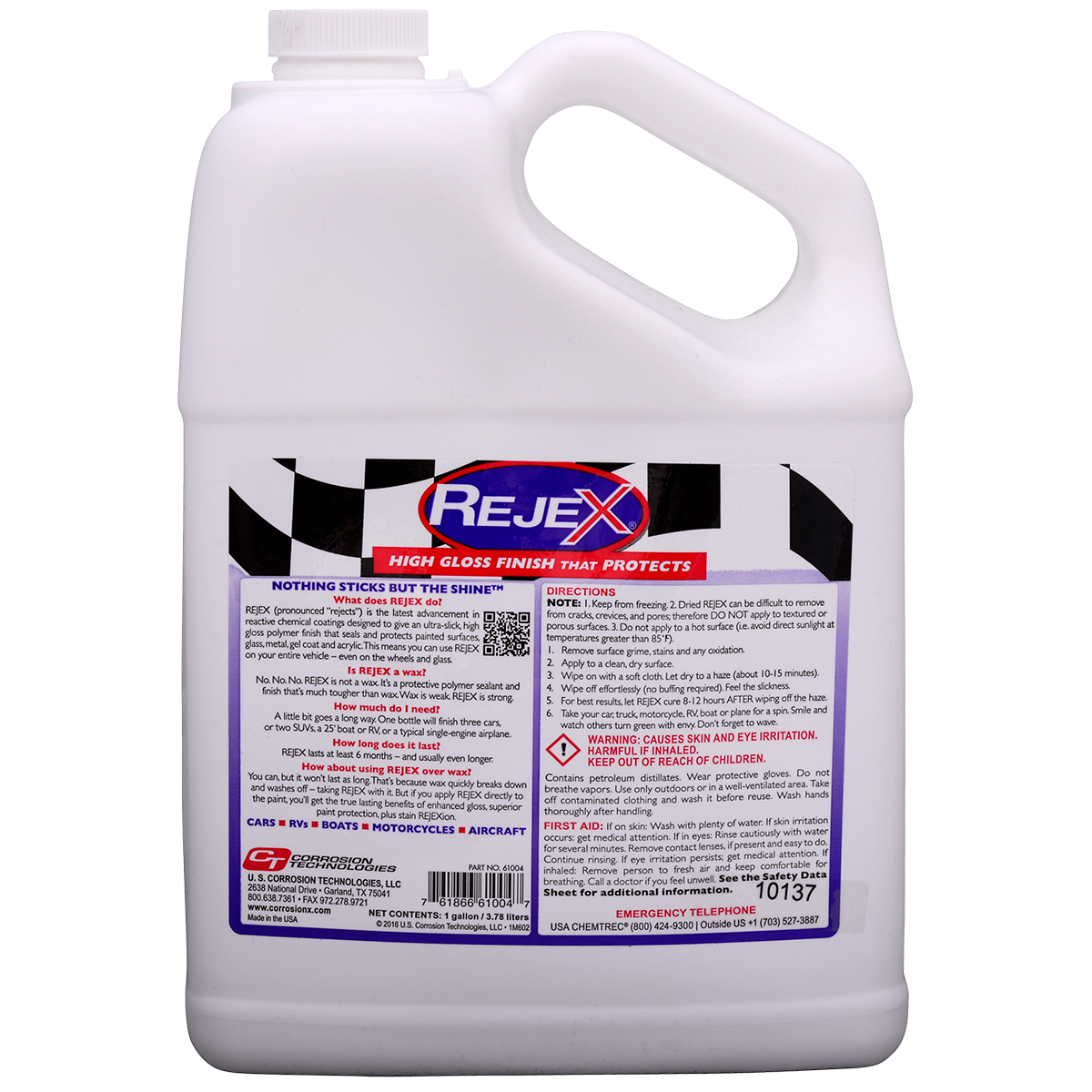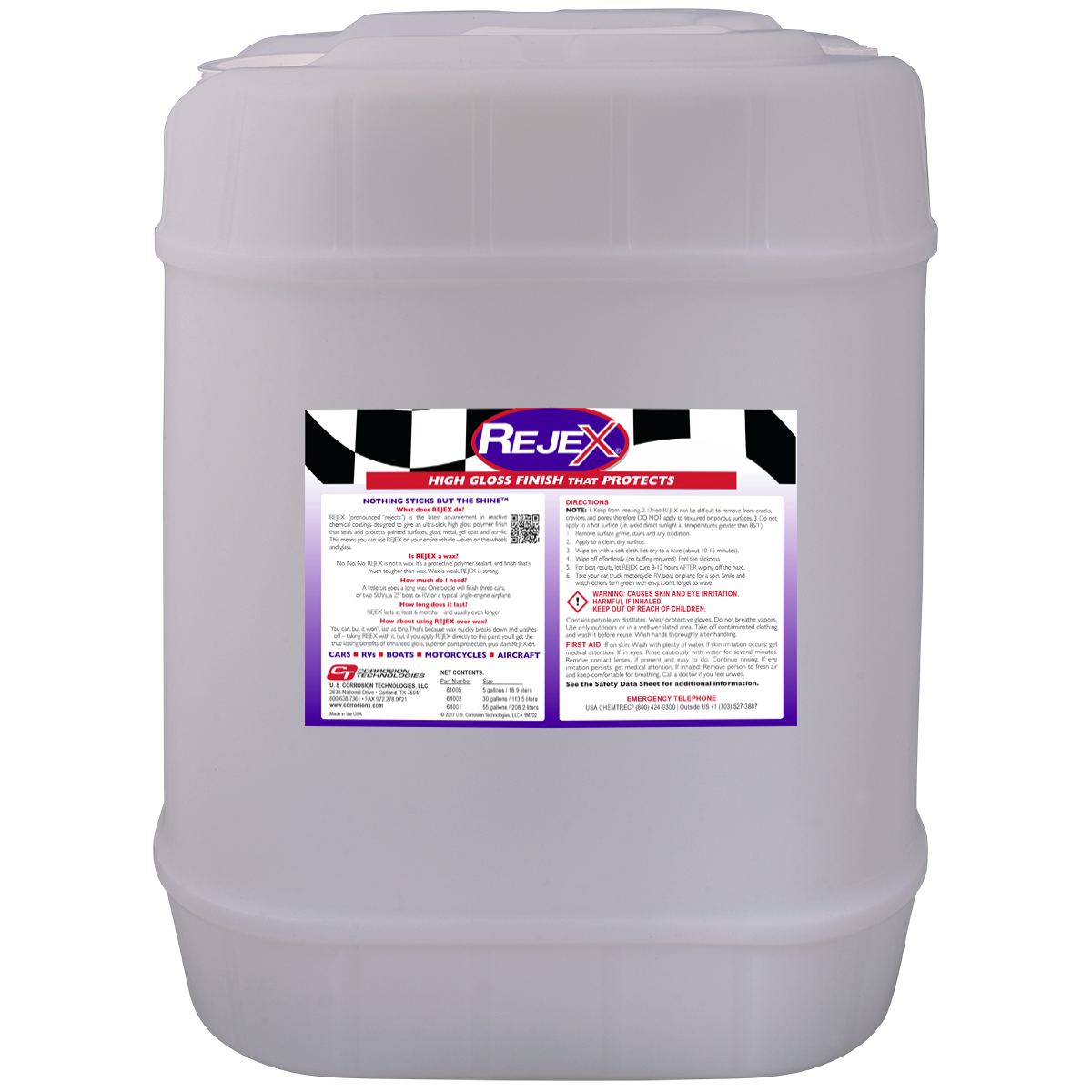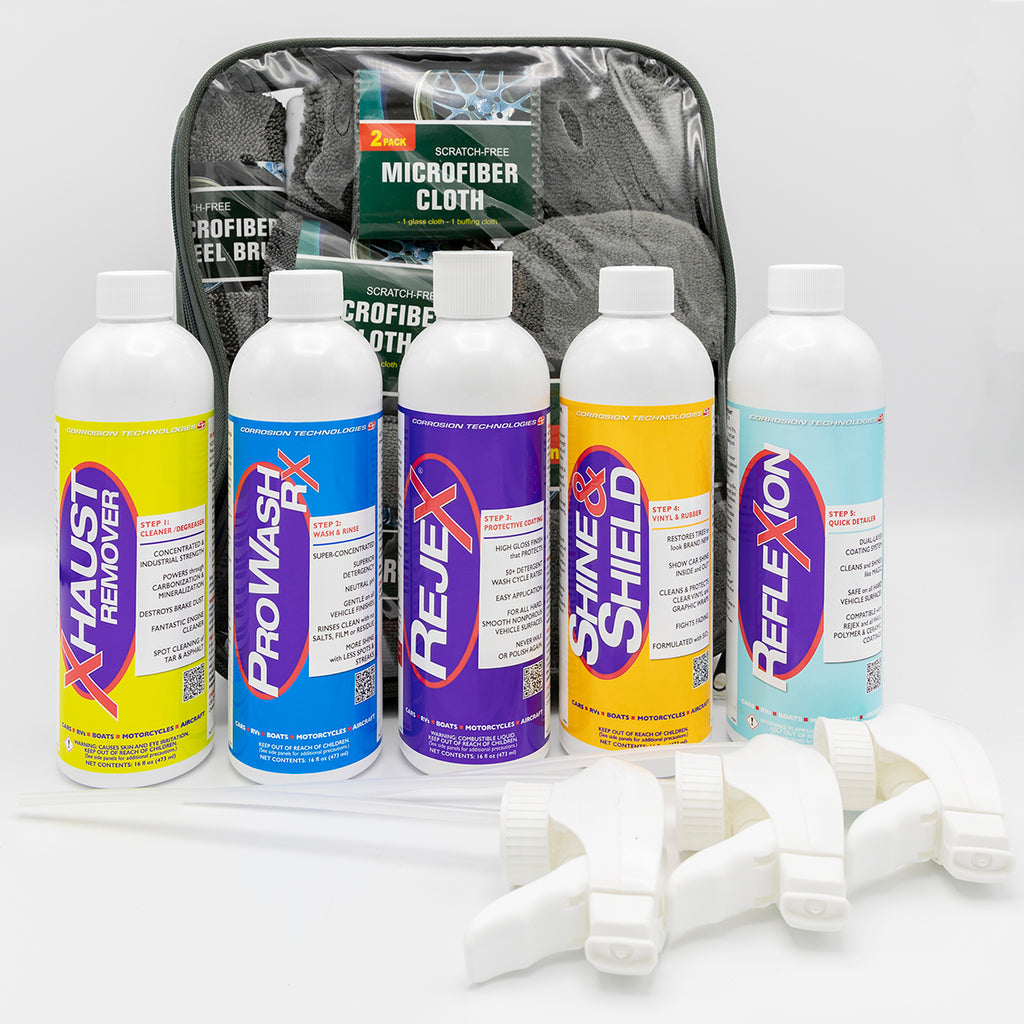 Very satisfied customer
I have been using REJEX since it came out on my 1994 RX-7, 2010 Corvette and 2016 F-150 and am a very satisfied customer. I was also involved it REJEX's first use on Stealth and other aircraft to prevent aircraft exhaust and bug splats from degrading the aircraft's camouflage / Stealth paint scheme. Here is pic of my Vette with the EA-6B Prowler at NAS Whidbey Island, Oak Harbor, WA.
Nothing really sticks to it!
Easy to apply, made the paint shinier and best of all, the bugs just wipe off. Also noticed a big decrease in the amount of bugs that stick to begin with. Put it on the glass too. It's good stuff!
Received quickly. I have used this product for years. I have not opened the new supply yet.
Great help in removing bugs from the front of my cars.
Great stuff
I've been using this stuff for years.
Great for travel trailer/RV
I needed to polish and seal my fiberglass travel trailer and decided to use this based on a few recommendations while I was watching tutorial videos on YT. Turns out to be great stuff. Cleaned and polished the trailer with some Meguire's first, then sealed it up with this RejeX. It really shined things up and gave it a good seal. I'm hoping it holds up to the harsh Arizona sun because it was easy to use and looks great.