Ground Glue Dust & Gravel
Size
1 gallon
5 gallon
55 gallon
275 gallon tote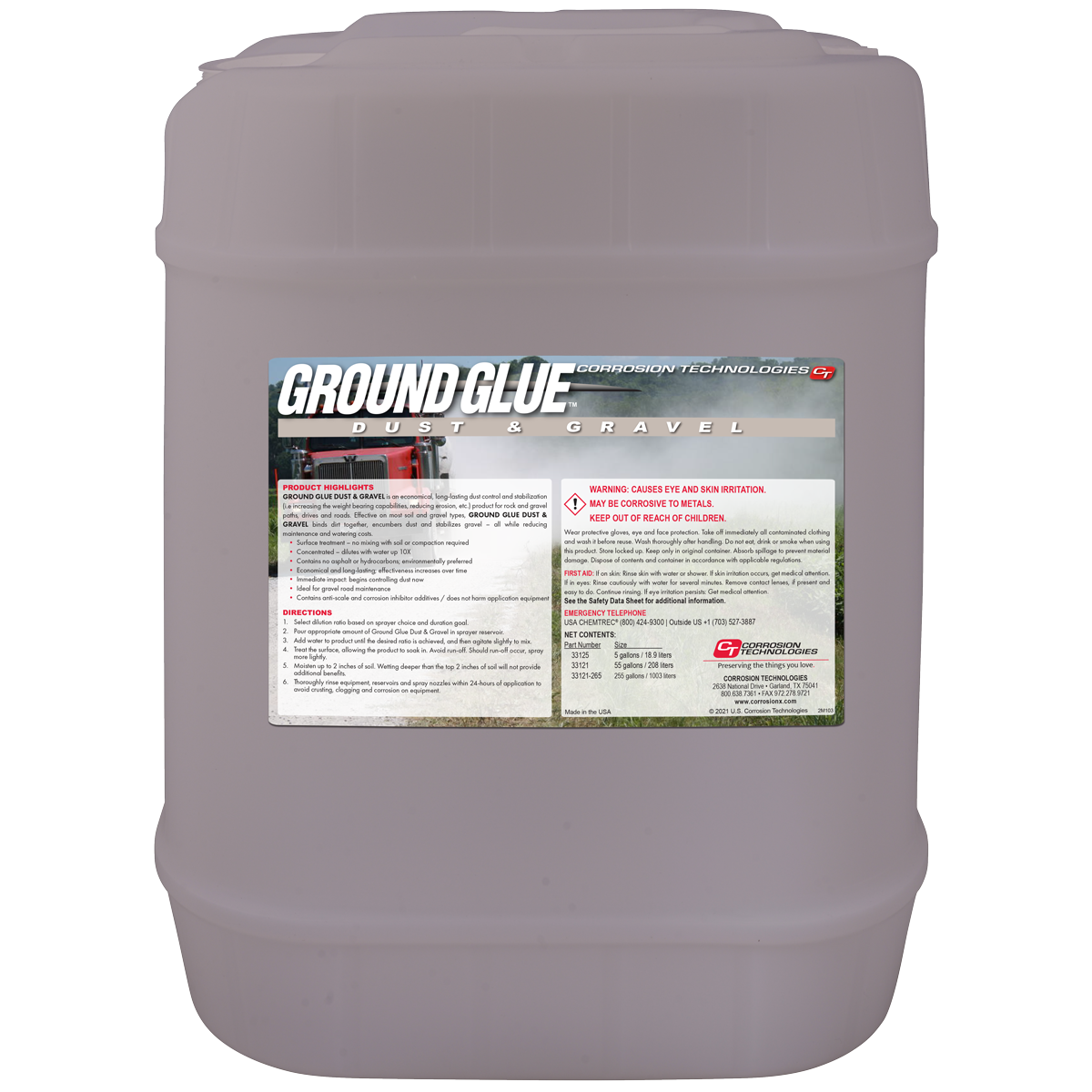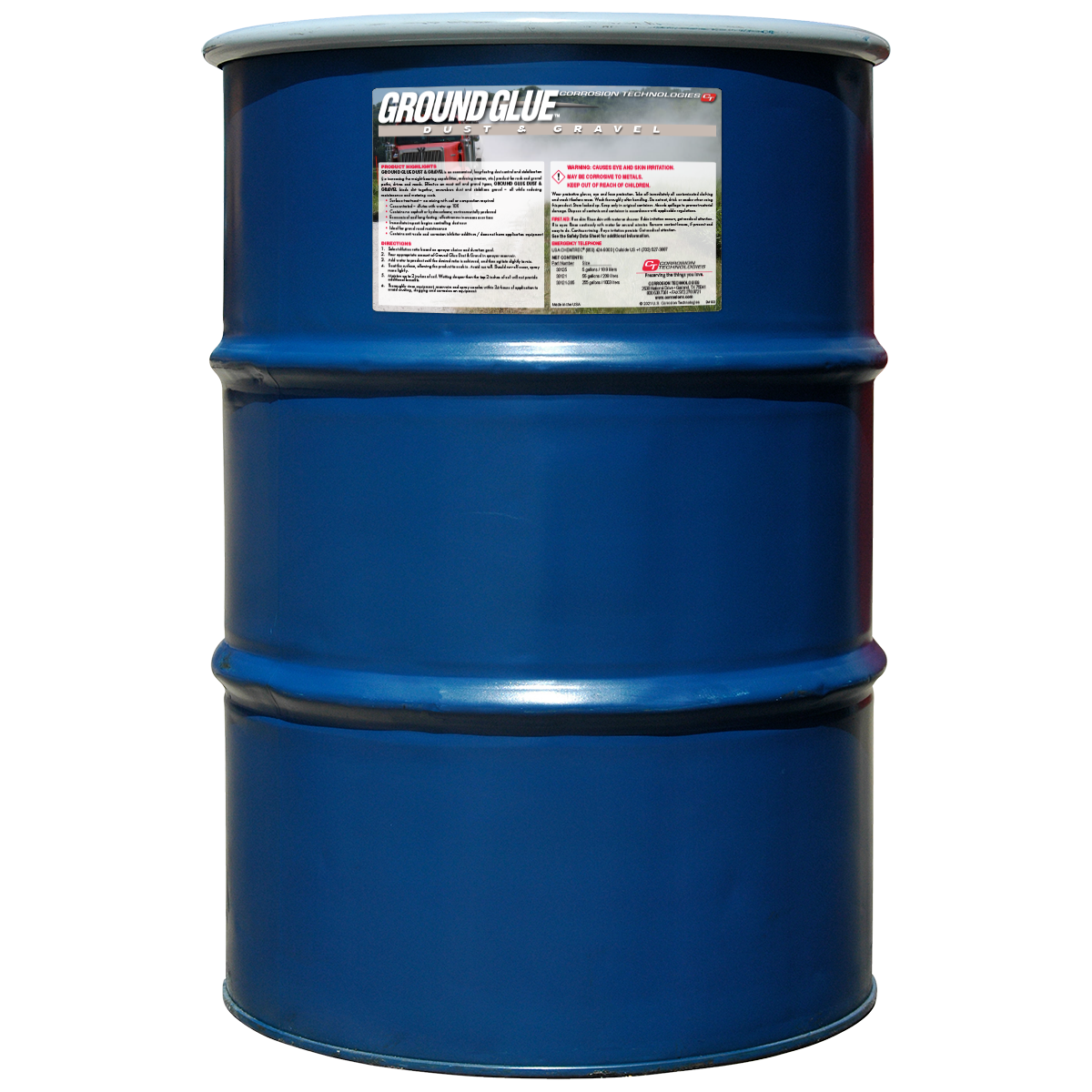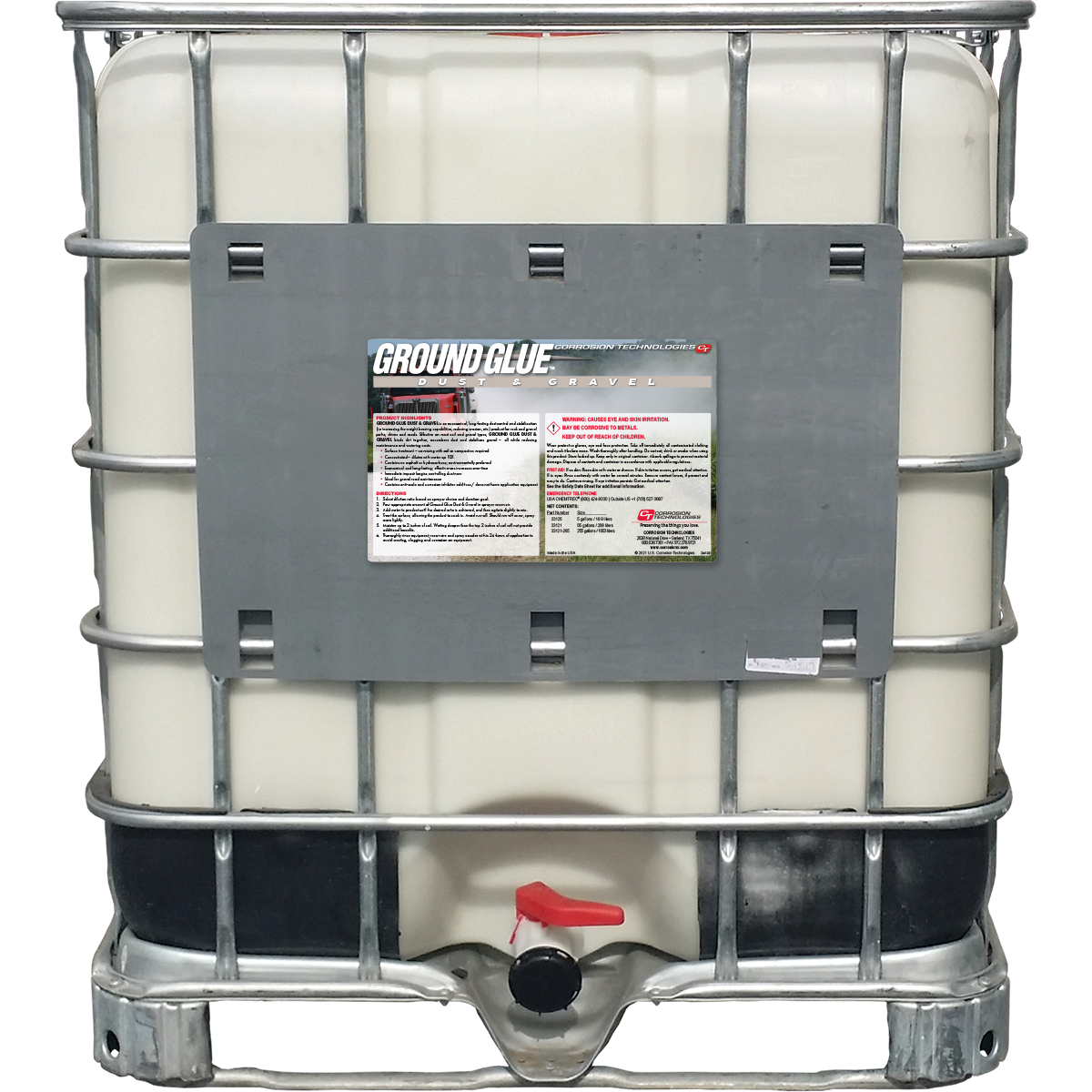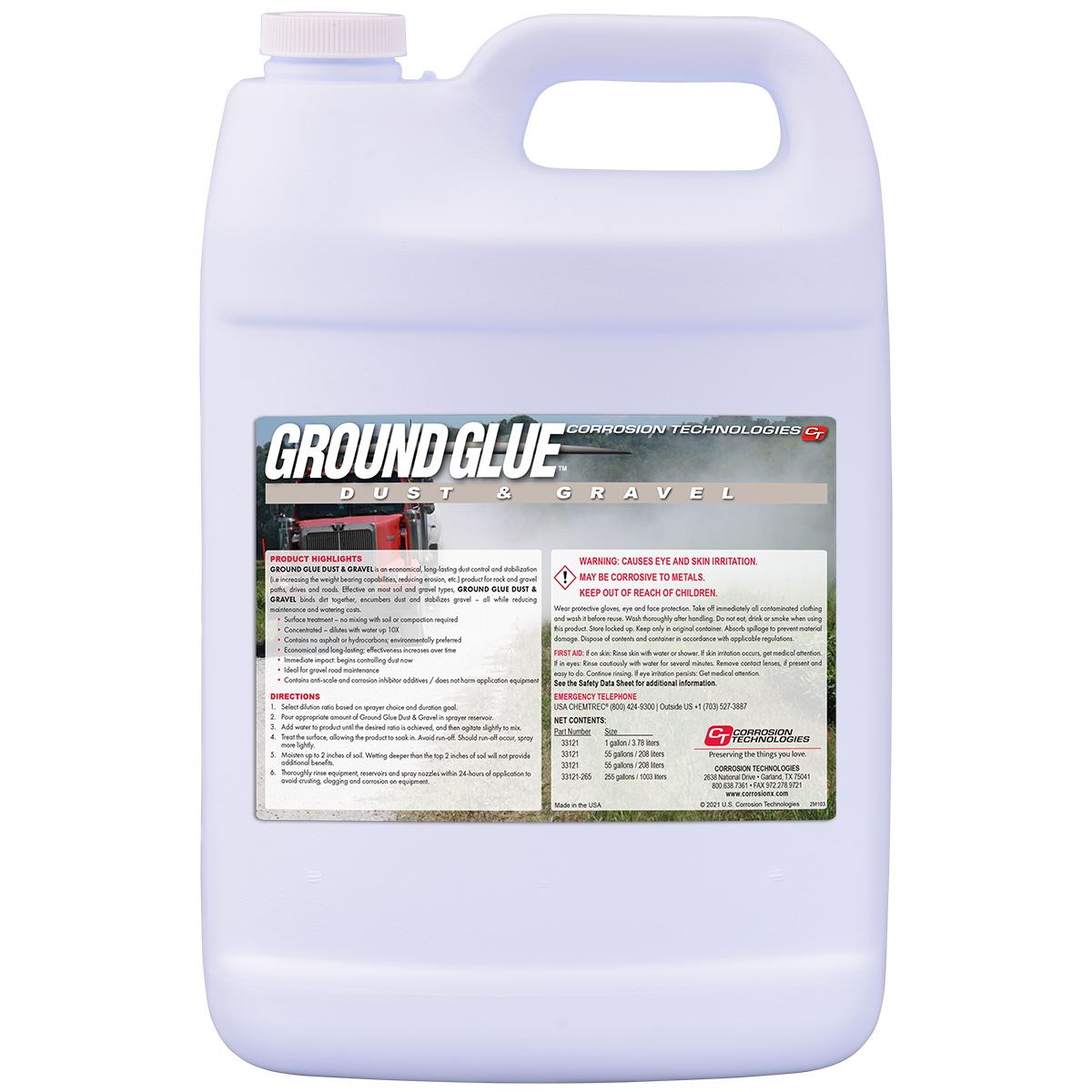 Works
It's a little pricey. You have to put down a good coat, but it does work.
It was terrible thin thicker a spoonful a sprayer it don't work
Please read the description of the product before ordering, so that you purchase the right kind of product to meet your expectations. Ground Glue Dust & Gravel is NOT an adhesive. It does not actually 'glue' gravel or dust particles together. Ground Glue works by causing moisture to be absorbed into the dust 'fines' and locks it in so that it resists evaporation. This causes the dust fines to be much heavier, so they can't stay suspended in the air as easily or as long, rather, the dust stays closer to the ground and tends to clump (like kitty litter). This clumping action surrounds any gravel in the roadbed and has the effect of weakly cementing the gravel in place, so gravel tends to stay in the road bed where it belongs. Rewetting the gravel bed (rain or irrigation) renews this effect. There are some product on the market that are actual rock/gravel adhesives. But the general consensus on those types of products is that the adhesion between the gravel breaks when you run over it with a heavy object such a vehicles. Once the initial adhesion is broken, the product no longer works, so you don't get much longevity for the price.
works great!
Works great keeping the dust down on our driveway.
No dust!!
Yay no dust in my garage from cars pulling up to the house. Pretty awesome.